DALLAS & FORT WORTH PHOTOGRAPHY SERVICES
Photography Services & Prices:
Bridal & Engagement & Wedding Photography-Dallas-Fort Worth-Worldwide
Wedding Photographer Prices
We prefer to keep things simple. First, decide how many hours and what kind of coverage you want, then add additional options like second photographer, albums and travel, if needed. Your wedding and bridal photography is customizable. If you have any special photography requests or needs, we will try to accommodate you!
Complete Wedding, Event & Quinceanera Photography
Our wedding, event & quinceanera photography comes with the following benefits for your peace of mind, paired with outstanding photos and you have a winning combination for your event:
– Get your Digital Images provided on Photo DVD or Flash Drive with printing rights and/or prints & albums 
– You will get full resolution images in any format you desire – No extra charge
– You can get the images in Color, B/W or in any color toning – No extra charge
– Unlimited pictures taken on your wedding day – No set amount
– Every single image is individually edited (no batch processing) – No extra charge
– No obligation to buy prints or albums
– All rates and prices are up front, no surprises
– 100% Satisfaction Guaranteed
Premium Wedding Collections start at $1995
All our premium wedding day collections include at least:
4-10 hours or more of wedding day coverage
Masterfully edited digital files
Full Printing rights
Personal and secure online photo gallery
Photo/Film coordination with the couple, guests and vendors by my assistant Meaghan
Ask about our convenient no-interest, no-fee payment plan option!
Contact us for all our collections and details!
Custom Albums, Prints, Videography and Photo Booths are available at discounted prices if ordered together with a Collection.
Photography Collections that include engagement portraits, bridals, getting ready photos, the wedding ceremony and reception saves you money and gives you piece of mind that you've got one less wedding part to worry about.
Don't wait until last minute, contact us today and get one step closer to having your wedding photographer locked in. There are only so many premium dates available during wedding season and they fill up fast!
Ask us if you think that you need a custom wedding or quinceanera package!
Engagement Photography Session – Bridal Portrait Session – Day After Session – Trash The Dress Session
The pricing for any of these sessions are only $595 and they include up to 2 hours of photography and high resolution images and a private online gallery. We will provide editing on all the images at no extra cost.
We also offer the following add-on options:
– Second photographer/ assistant for your wedding day – $595 (Highly Recommended)
– Professional custom lab prints, canvases, gallery wraps & stand outs
– Custom designed albums/books, inquire us about samples and pricing

– Artistic digitally enhance photos printed on canvas to display as Fine Art
– Additional retouching and artistic post work enhancements
– Destination wedding photography outside Dallas – Ft. Worth
–

Photo Booths starting at only $650
(open air style and enclosed photo both available)
– HD Wedding Videography starting at only $895
Portrait Photography in Dallas – Fort Worth
Family Portrait Session Prices
On-location Family Portrait Sessions start at $595 which includes up to 2 hours in one location, up to 4 family members and 3 outfit changes. Session fee covers artistic time/talent of the photographer and unlimited edited high resolution images on a DVD with permission to print. I will edit up to 10 photos at no extra cost. Any additional hours required during the session are $350/ hour.
Studio and Environmental Portraiture
Have you thought about taking that special family photograph with both parents and children? Would you like to remember your cat, dog or other pet with a professional and beautiful portrait hanging in your house? Book your photo session in a fully equipped photo studio or outside at a place special to you. Do you need executive portraits fort your company or corporate yearbook? I can bring a portable photo studio to your location if needed and get you the head shots that you need.
Book your portrait session today!
Senior & Graduation Portrait Photography in DFW
You graduated. Congratulations! It's time to celebrate it with pictures. You have earned it. I will make sure you get creative and fun pictures that regular photo studios don't make. We can get as creative as you want and you will have a blast!
Model, Fashion, Glamour and Actor Photography Sessions
If you need to build your model portfolio I can offer a 2 hour on-location and/or studio session for an investment of $595. It will include traditional head-shots and more creative full figure poses with the option of changing wardrobe outfits.
Quinceañera

Photography in Dallas/Fort Worth

Let us capture one of the most special days of your daughters life, we promise to deliver original high quality work that you will cherish for a lifetime (I speak Spanish fluently).
+ Read more about Dallas-Ft.Worth Quinceanera Photography by Photographer Igor!
Lifestyle & Event Photography in Dallas – Ft. Worth
I can photograph nearly any lifestyle activity or event that you can think about, just call and ask.
newborns & maternity – photography
babies & kids – photography
family  – photography
engagement – photography
quinceanera – photography
games & sports – photography
corporate & event – photography
birthdays & anniversary – photography
senior & graduations – photography
engagement – photography
boudoir & sensual – photography
We also offer professional GREEN SCREEN PHOTOGRAPHY (Chroma-Key Photography) for your portrait session, party or corporate event. It's really fun and you can choose any background you that wish for your event photos.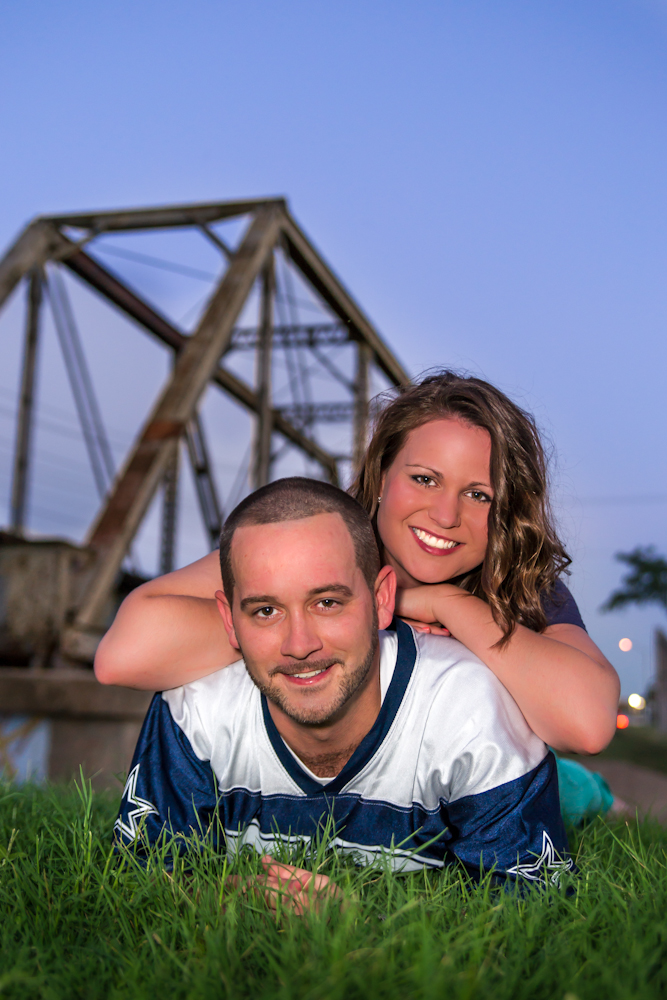 All Lifestyle, Event and Portrait Photography include:
– high resolution digital files of color corrected images
– selected images artistically retouched
– online gallery
Travel fees:
Photographer is local to Fort Worth and Dallas, Texas, but it's available to travel:
– Actual travel costs for destination weddings
– Travel 50 miles or less from DFW – Free
– Travel 51 – 200 miles  – $250
– Travel over 201 miles – $tbd
Licensing fees
Depending on the kind of project and the required usage of my photographs. For portraits and wedding photos you get the full rights for printing .
Equipment fees
Depending on the project and if special equipment needs to be rented. Most of the time I already have all the required camera and studio equipment available at no extra charge.
Photo Equipment
We use the latest and most advanced full frame digital Sony and Canon cameras available, like the A99, A900, A850 for digital photography and Pentax and Bronica medium format cameras for my film photography. We have an extensive set of professional lenses to suit any imaginable set up and condition. In the photo studio we use professional Photogenic flash strobes and lighting equipment.
Commercial & Product Photography in Dallas- Fort Worth or anywhere else in the USA
IGOR Photography has a fully equipped photography studio where we also shoot commercial projects and product photography. You can send us your products to photograph if you live outside the Dallas -Fort Worth Metroplex and we will send you back professional high quality product photos that will help you to sell and market your products better. If you need we can come to your company, restaurant or factory to shoot on location, we can bring a portable studio to photograph your products, food or building. We can also pick up your products and take them to our studio.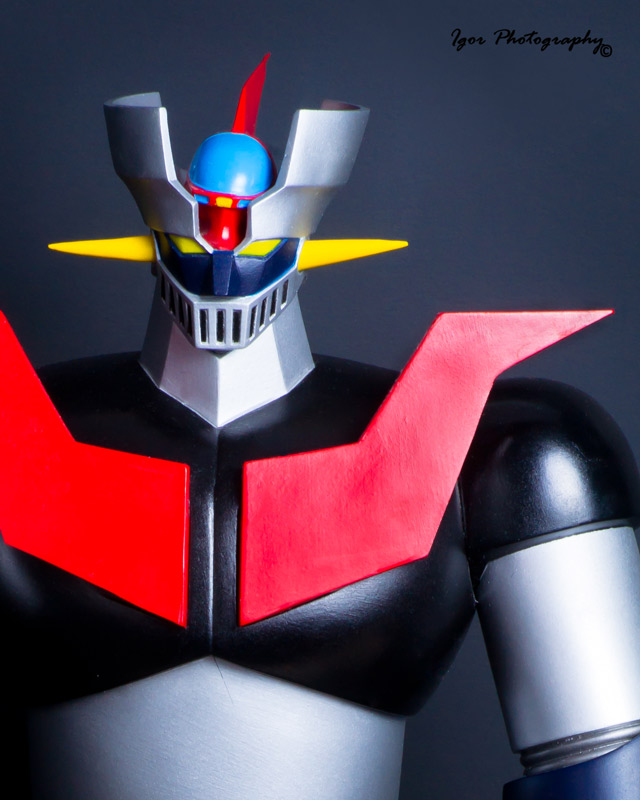 Real Estate & Architecture Photography in Dallas – Ft. Worth
Exterior and interior real estate photography with professional lighting. We also have a mast that we can use to shoot homes and properties from a very spectacular birds eye view.
Retouching, Restoration and Photoshop Post work
To our clients and other photographers we offer advanced post production, image restoration and retouching of photographs for $150/ hr (minimum 1 hr):
Color and exposure corrections – cleaning up – teeth whitening  – blemish control – hair and makeup saturation
Skin smoothing – eye color change – thickening and thinning – black & white – color toning
 Compositing – HDR – collage – panoramic – change of backgrounds and objects, etc.
Professional high quality prints
I offer high quality professional color corrected pro lab prints of my work on paper, metal or canvas. I can mate and frame your photographs at a very competitive rate. Contact me if you want a quote for prints with, or without mate and framing, or if you have seen a photo from my website that you would like to buy prints of or lease the right to use.
If you have a specific photo that you are looking for just let me know since I might have it already in stock. I do sell stock photos from time to time and if I don't have it I can most likely create that photograph specifically for you.
Other photography services & pricing
Contact me today for more information about my photography services, wedding prices, to get a free photo estimate, or if you just have any questions and ideas that you would like to discuss, I promise I don't bite and almost no questions are stupid. I'm always looking forward to a new photo challenge!
Don't bargain hunt for a photographer, hire a true professional!
I pride myself in having clients who value photography and its art form. Good photography is one of the most crucial parts of a company website, wedding or event. Hiring a professional photographer guaranties that moments, people and subjects will be photographed in the best possible way despite pressure and challenging working conditions. Try to not bargain hunt for cheap budget photography, it very seldom pays off, it involves so much more than just firing the shutter. Make yourself a favor that you won't regret and invest in an experienced professional photographer. Moments and life passes by quickly, but photography is forever!
Fort Worth Photographer Igor
Email: contact(at)igorphotos.com
Call/ Text : 682-233-5367

Dallas – Fort Worth, Texas, Worldwide
Follow me on Twitter@IgorPhotography   Like me on Facebook   Connect with me on LinkedIn
Fully insured photography business
IGOR Photography is a fully insured business with up to $2,000,000 in liability insurance, so we can feel secure during your wedding or event.
General Payment Terms
Payments for all my photography services are required to be paid 100% prior to the assignment (4 weeks prior for weddings and other major events). For weddings a none refundable $500 retainer is required to secure the wedding date. Cash, Check, Credit Cards, PayPal and Money Order are accepted. In order to use PayPal, I will send you an invoice by email, to pay with PayPal 50% is needed before the assignment. If you are not able to make the scheduled photo shoot I need at least 5 days advanced notice to reschedule the shoot.
You can also use the following PayPal button to quickly pay the retainer (lowest of $500 or 50% of the total price) and to book your event.
Model Releases and models under 18
A standard model release will need to be signed before the photo session. Any model under 18 must have a parent/ legal guardian with them the entire duration of the photo shoot. A model release form for models under 18 must be signed by the parent/ guardian and the model.
My photographer prices & services are for:
– Bridal & Wedding Photographer Prices
– Quinceanera & Portrait Photography Prices
-Family & Senior Photography Prices
– Commercial Product Photography Pricing
– Lifestyle & Event Photography Pricing
– Green Screen Photography Prices
Dallas – Ft. Worth, TX – Wordwide

Dallas Event Photographer & Fort Worth Wedding Photographer