Intelligent wearable camera
I don't get excited by to many camera introductions nowadays, but today I saw a new little wearable camera that made me to take a closer look. It's supposedly an "intelligent camera" called Autographer, and uses 5 on-board sensors, smart software and a GPS to work out the perfect moment to take a photo. This intelligent wearable camera takes photos continuously, picking out the key moments to capture, it automatically captures images according to changes in the surrounding environment .
I thinks it's pretty interesting to wear a camera that decide by itself when to take the shots, It might be a fun creative tool or just a gadget camera, but its sounds uniquely fun since Autographer is a camera that's always with you to take candid pictures to tell great stories without any input from the user. You can pair your mobile phone with your camera via Bluetooth to transfer, see and share the pictures instantly. It has enough battery life to capture your whole day. The design is minimalist cool looking, it almost looks like an Apple product.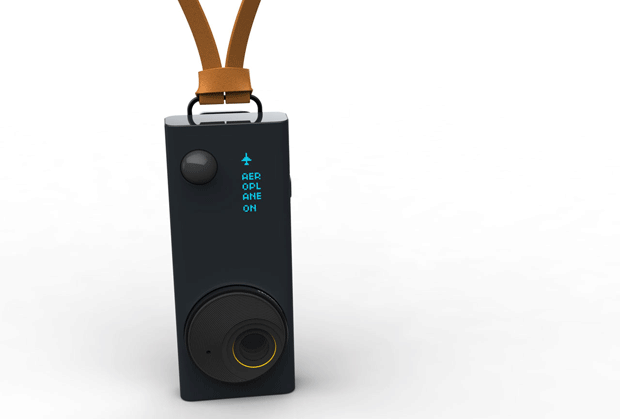 New camera technology, here are some of the cameras specs:
8GB internal memory
5 on board smart sensors + GPS
(ambient light / accelerometer / magnetometer / PIR / temperature)
Bluetooth
136º field of view
Glass hybrid wide angle precision optics
Fixed focus
5MPx low light sensor
Dedicated smartphone app
– view, tag and share the images.
Weight: 58 g
Width 37.4mm
[with side buttons],
Length 90 mm; 95.5 mm
[with lanyard ring],
Thickness 22.93 mm
[with clip and lens]
Autographer will be available for purchase in November 2012 and is made by OMG (Oxford Metrics Group). No pricing information about the camera is available at this time.
Please leave me a comment and tell me what you think? Groundbreaking camera technology or just a gadget?
Fort Worth Photography & Dallas Photography
Leave a Reply